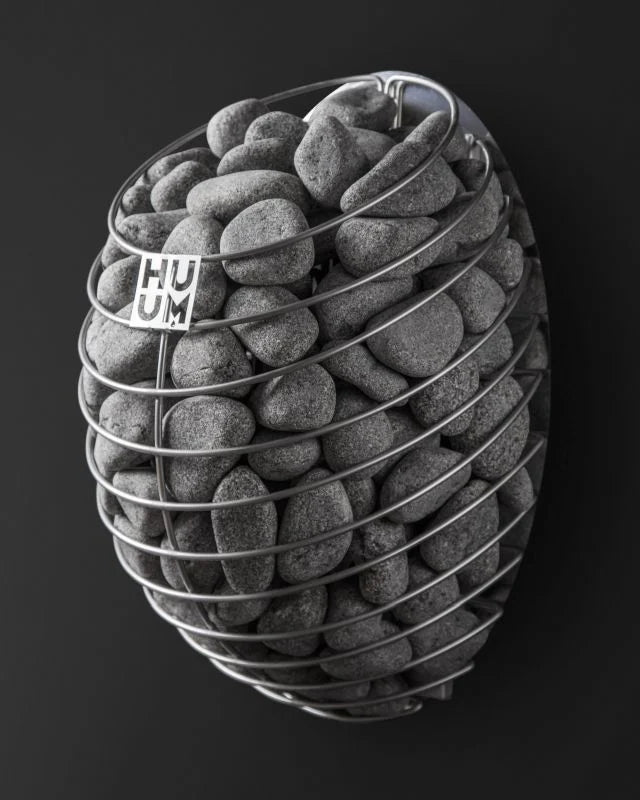 HUUM DROP Heater (Wifi-Enabled)
"The Apple of Sauna Heaters"
DROP stove is inspired by the purest element in nature – a water drop. Its round design softens and livens up the angular interior of a classic sauna, giving it a touch of elegance. But DROP isn't only about the looks. This compact wall-mounted stove can actually fit up to 121 lb / 55 kg of stones, exceeding most wood-burning stoves and guaranteeing long-lasting steam.
Paired with the UKU controller that is mounted on the exterior of your Edwin Barrel in a weatherproof casing, your sauna will be set to the exact temperatures from the touch of a button or through the HUUM mobile app on your phone.
Whether you are at the end of a long working day or going out for a run, with a couple of clicks on your phone you can have hot sauna waiting for you when you get home.
Weight: 24.3 Ib/ 11 kg
Height: 23.3 in/59mm
Width: 15.4 in/390 mm
Depth: 13.2 in/335 mm
*5 Year Guarantee
Required Electrical: (240v - 2ph) - consult with an electrician to run the wiring and install the unit. Unit is not plug-in play; rather, it must be hardwired.
HUUM Website