Regular price
$10,495.00 USD
Regular price
Sale price
$10,495.00 USD
Unit price
per
Sale
Sold out
Description

-The Edwin Barrel is a traditional barrel sauna that provides superior health benefits to your daily lifestyle.

-The Ice Barrel 300 is a cold therapy training tool that offers an easy way to bring ice baths to your routine.
-One All-In-Price that includes the Edwin Barrel, Ice Barrel 300, HUUM heater, and accessories. Gone are the days of too many confusing options & add-ons.

-Using the Edwin Barrel is simple: We've designed the barrel to have a seamless user experience.
Features

Ice Barrel 300

Lid — Fully insulated and UV resistant

Cover — A UV- and water-resistant cover to protect your barrel from the
elements.

Bulkheads and seals — Two bulkheads and two seals to use if
connecting your Ice Barrel 300 to a chiller

Plug — For the top inlet if you're not using a chiller

Pre-filter — To ensure the water flowing to your chiller is clean and free of debris

Edwin Barrel

-6' x 7' Western Red Cedar Barrel Sauna

-Seating Up To 6 People

-Easy to Use Heater Systems (Harvia or HUUM)

-Made in Ohio, USA | Finn American & Amish Built

-Quick Ship in 4-5 Weeks
Share
View full details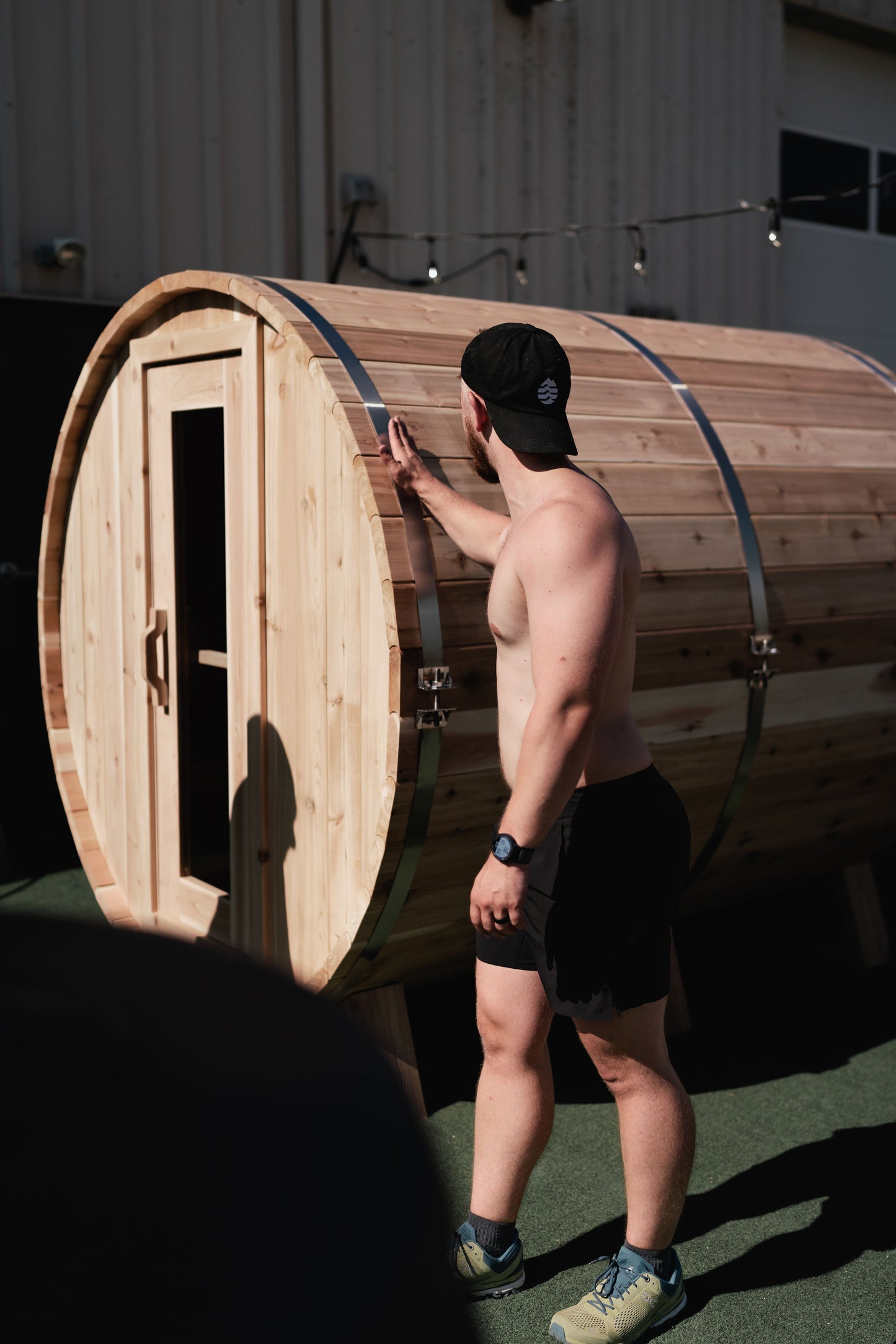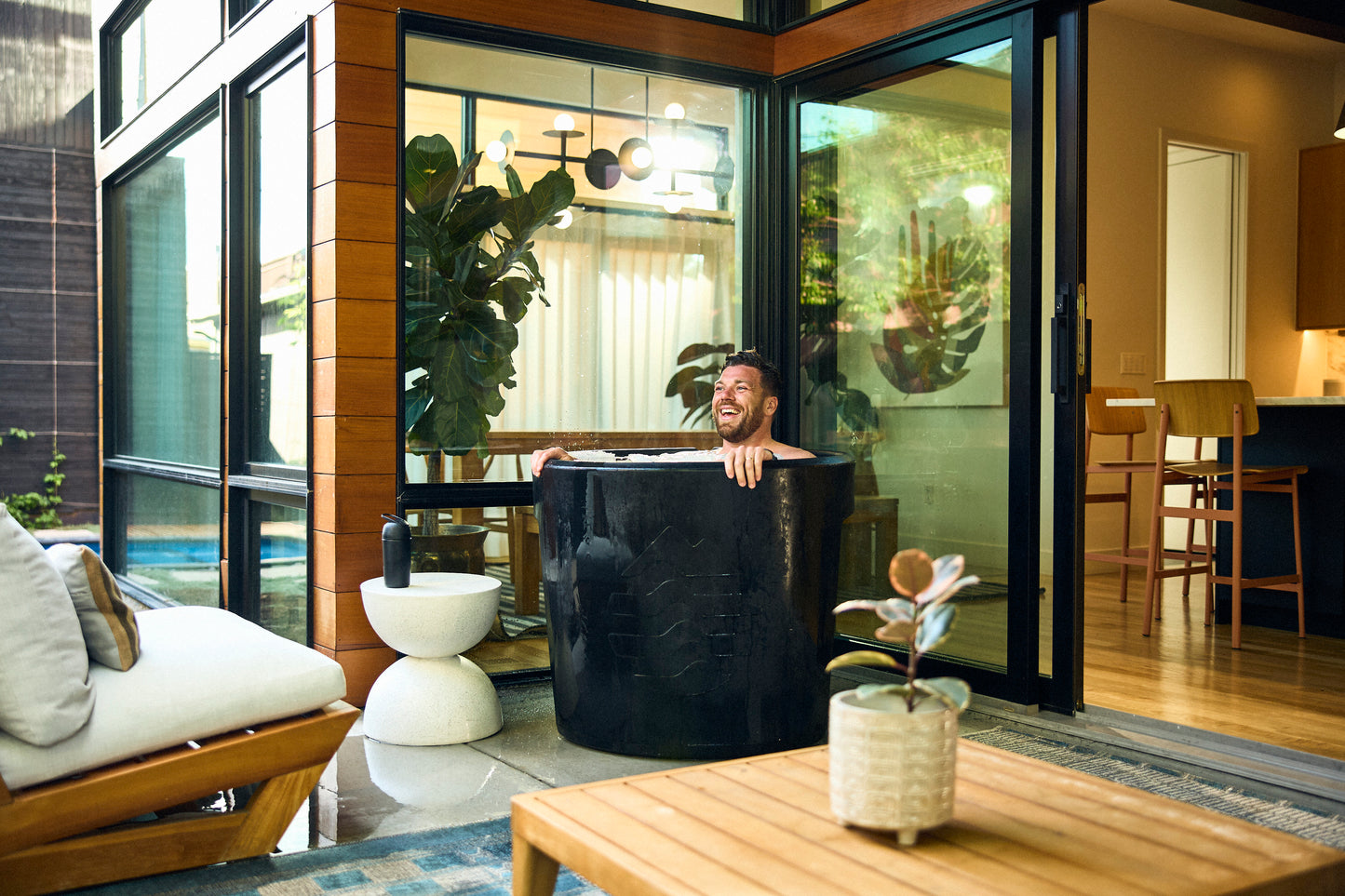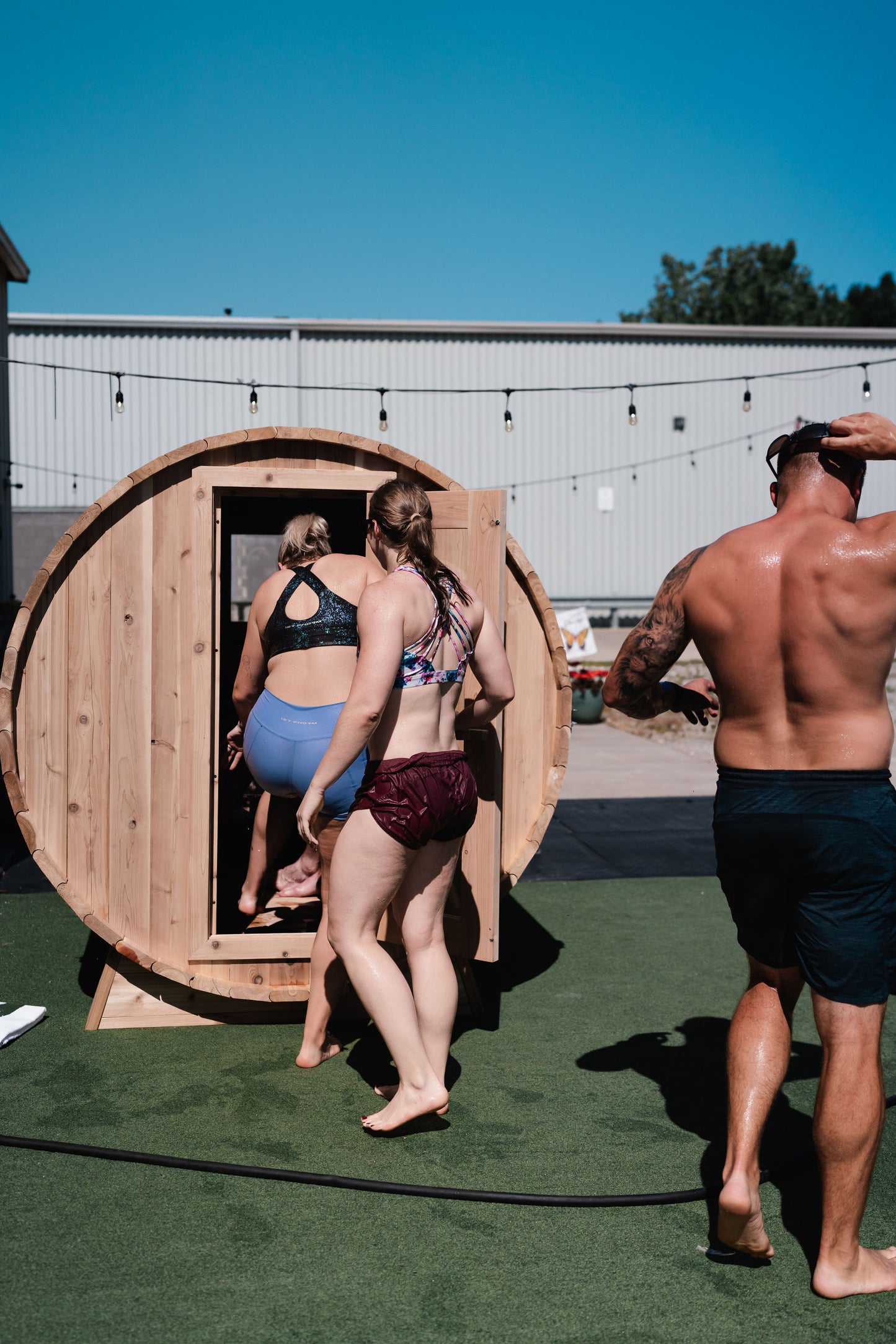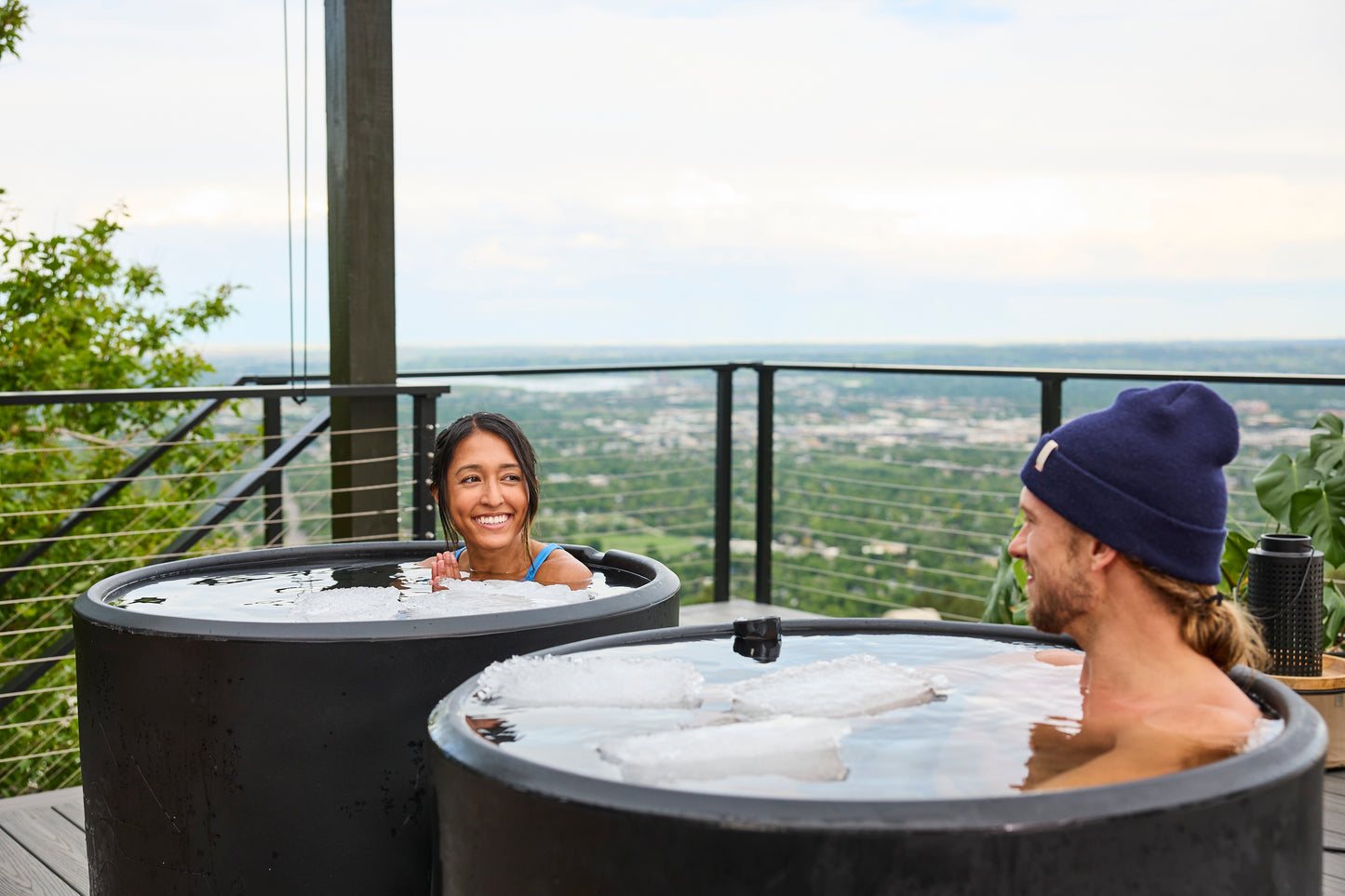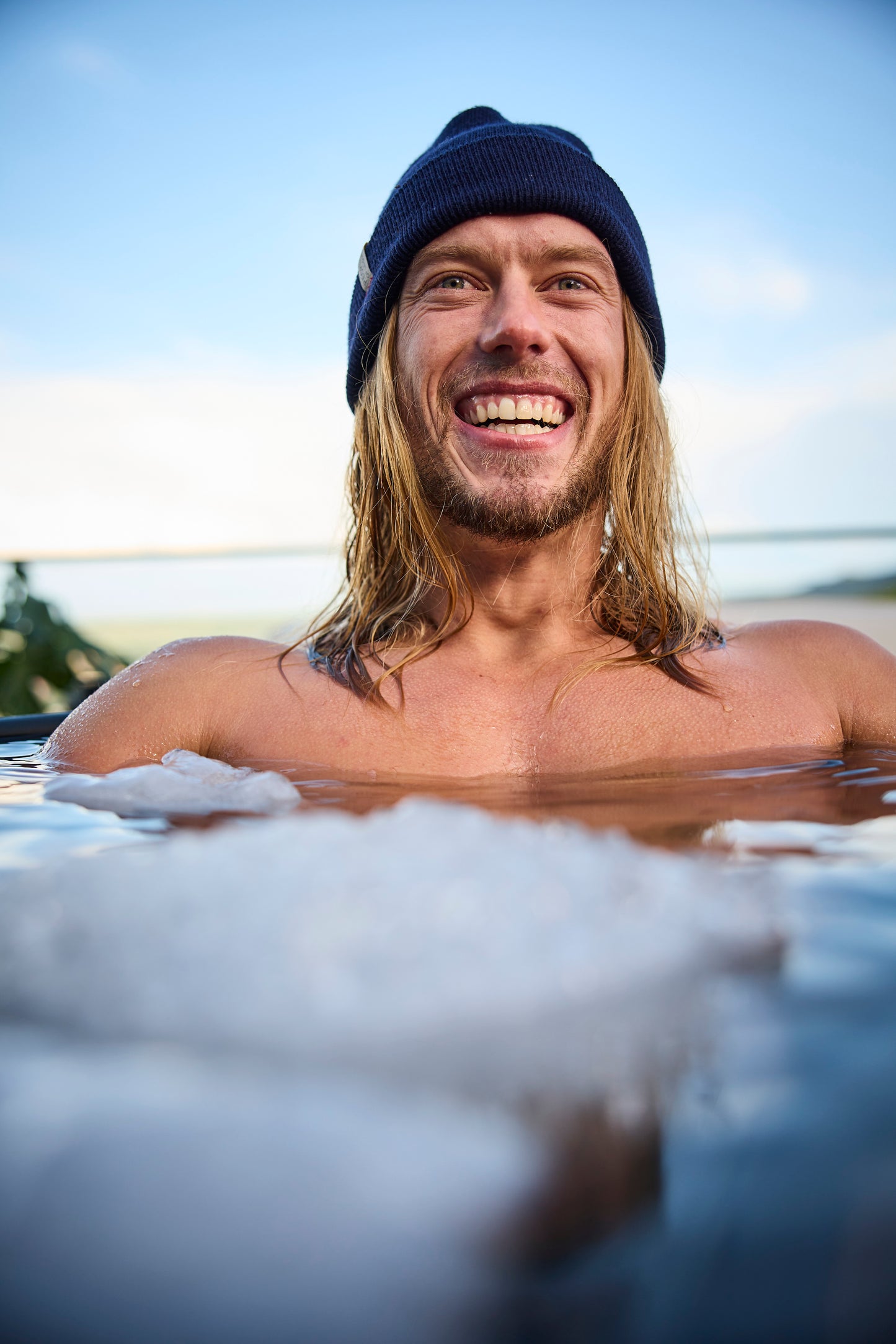 An All-Inclusive Contrast Experience & Package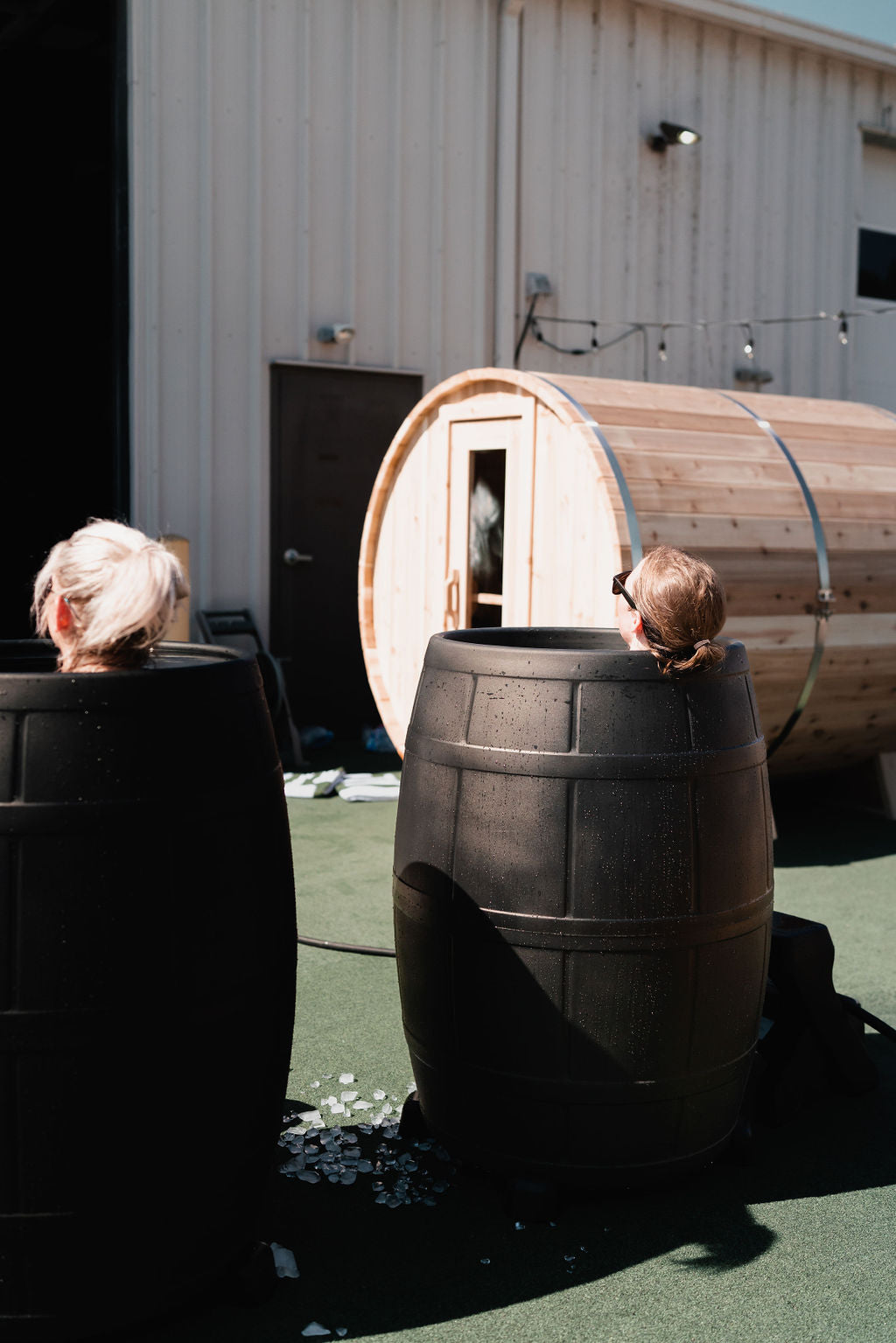 What's Included

-Ice Barrel

-6' diameter Western Red Cedar Barrel Sauna (4' Deep or 7' Deep)

-Seating comfortable for two people (Eddy) or up to six people (Edwin) depending on the desired proximity of the people using the sauna. 

-Pre-cut, milled, western red cedar

-HUUM Drop Electric Heater w/ Wifi Enabled UKU Controller

-Two Cedar Benches

-Tempered Glass Rear Viewing Window

-Front Door w/ Tempered Glass Viewing Window & Stainless Steel Hinges

-Stainless Steel Straps w/ Fasteners & Bolts

-Wall Mount Sand Timer & Theromometer

-Bucket & Ladle

-Instruction & Assembly Manual
What's Expected Of You

-Assembly: (don't worry, we made it easy on you. All you need is a friend & a few hours. The SISU Barrel Sauna was created to make the build-out as simple as possible. All staves are pre-cut and require no additional cutting to make the pieces fit.

***Tools recommended to complete the build out:

(1) level (2) adjustable wrench (3) rubber mallet (4) hammer (5) Phillips head screwdriver bit & drill.

-Electrical connection: Our heating options are ran on a dedicated 240v hardwired line. We recommend contracting an electrician to run the electrical. Estimated costs depending on location: $500-$1,500.

-Flat Resting Surface: We recommend a clear space for the sauna to sit on. Do not rest on grass. Crushed gravel, river rock, cement, wooden deck, and/or pavers would make for good resting surfaces.
Expert Tips

-Start with shorter, warm sessions. Limit your sauna sessions to 10 minutes at first. Benefits of cold water immersion start when you begin to sweat! As you improve your tolerance, increase the temps by turning up the dial and add steam by pouring water over the rocks.

-Pair your sauna sessions with the Ice Barrel. Contrast therapy is one of the best ways to enhance recovery and health.

-Post Workout Recovery. For best results, spend 15-20 minutes post workout at 170F+ to enhance expedite the inflammation process that is placed on the muscle and nervous system.

-Consult with your doctor. Stop if you begin to feel lightheaded, nauseated, weak, or experience other symptoms. If you have pre-existing medical conditions and are unsure if sauna therapy is right for you, please consult your physician.
Shipping

$600 Flat Rate: Eddy Barrel

$750 Flat Rate: Edwin Barrel

Additional shipping charges apply to Alaska, Hawaii, AND remote locations.