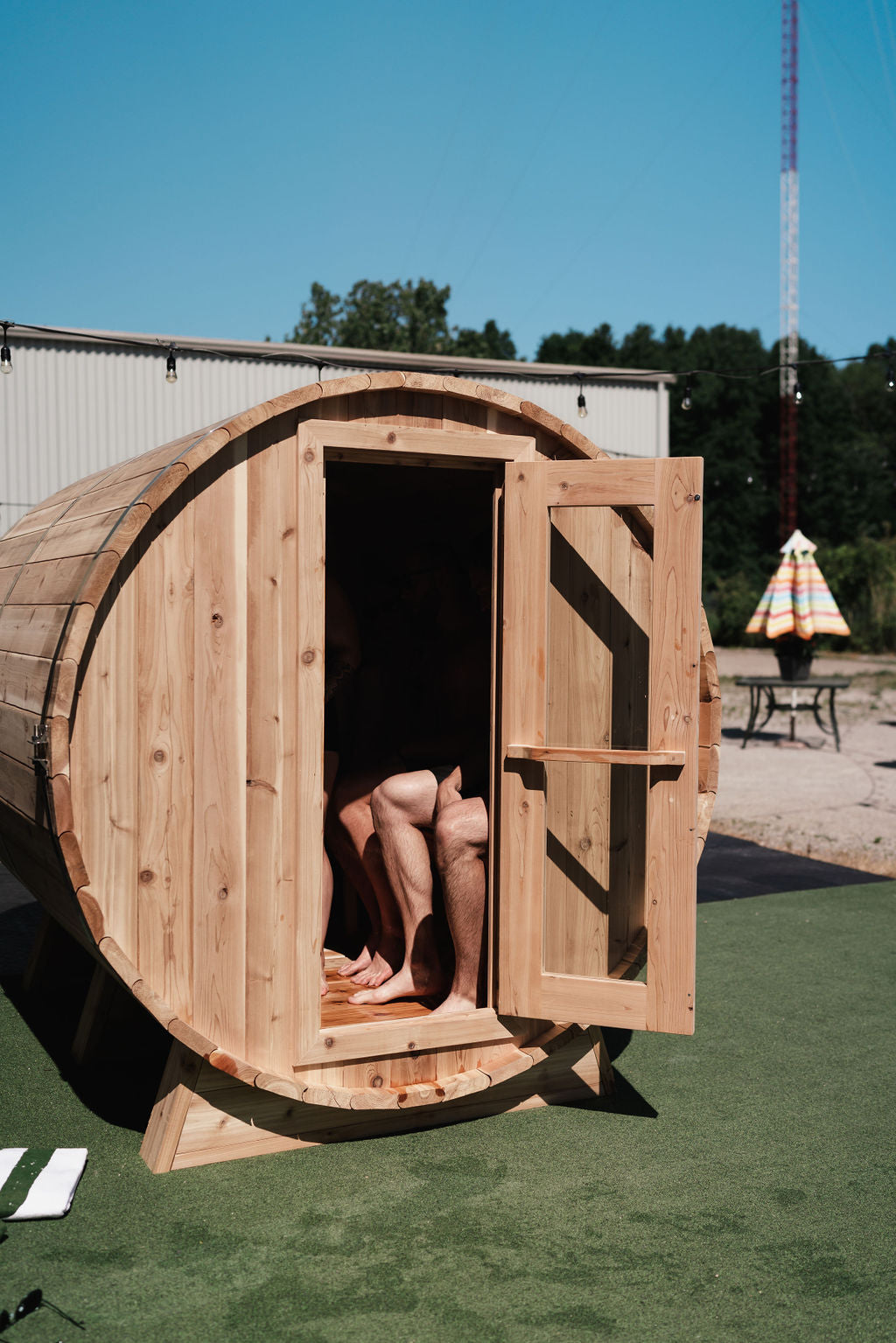 The Interior of the Edwin Barrel
We recommend cleaning the interior of your sauna with warm water and not chemicals. Chemicals could penetrate the wood and ruin its integrity. Instead, with a warm rag, wipe down the frequently used areas of your sauna as you best see fit. 
To maintain your heater performance and to avoid damage to the heater coils, avoid pouring water over the rocks frequently. Rather, opt to pour water only when you wish to add steam/humidity. If issues arise with the stones, replace them. Avoid rocks that split or crack. Enough rocks are sent with your order to replace rocks over time as needed. 
For replacement parts, contact us and we will send out the affected materials. All SISU barrel saunas come with a 5-year materials warranty and a 5-year heater warranty if any issues arise. Contact us at blake@sisulifestyle.com for parts.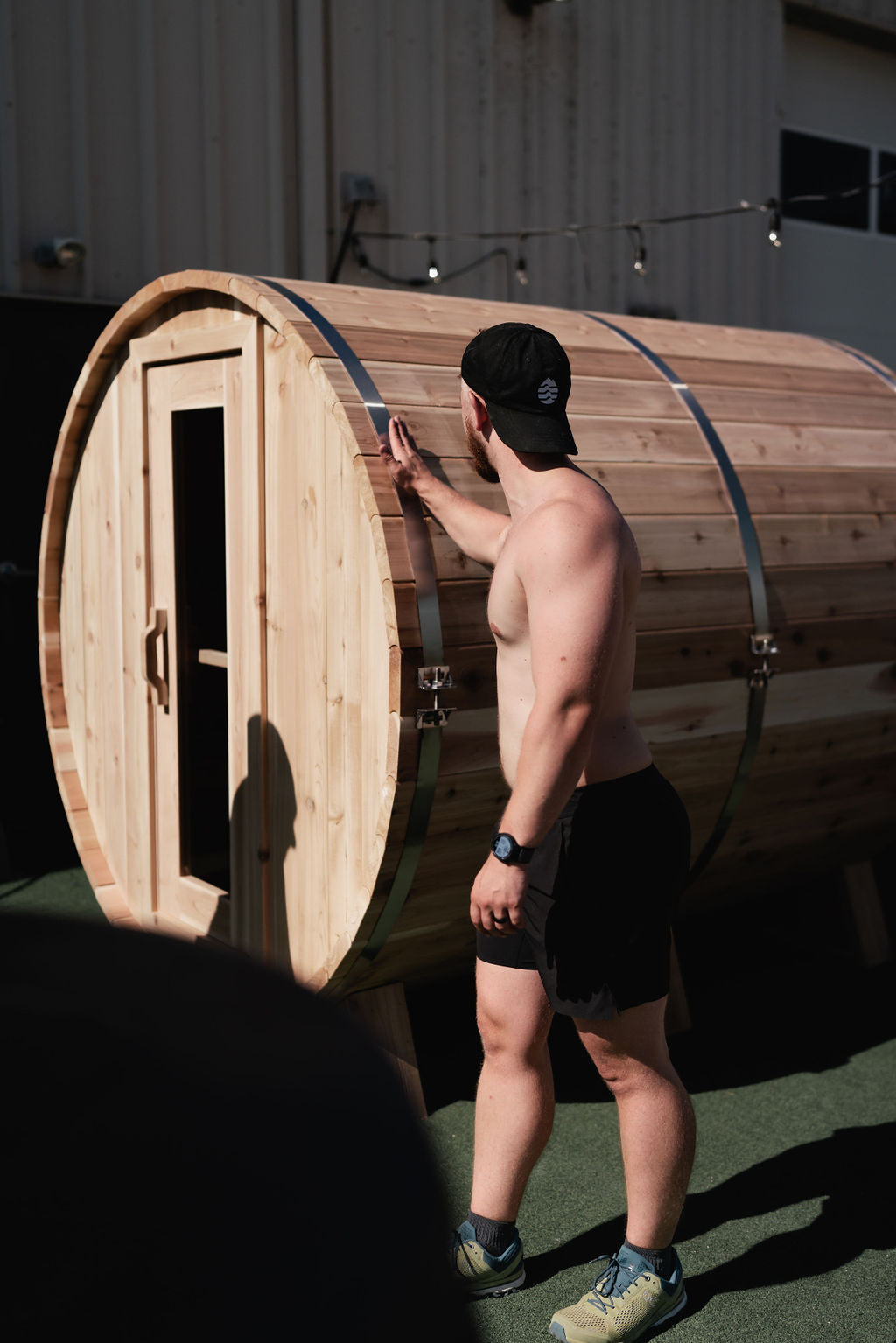 The Exterior
Some water seepage is expected.
Due to the expansion and contraction of the wood within it's steel bands, water can sometimes penetrate the wood and enter the interior of the sauna. This is totally natural and good! However, if a substantial amount enters the sauna between the joints, then we recommend furthering tightening the bands or adding an additional stave. You can add an additional stave by removing the top staves and adding the additional stave. We also recommend checking the tension of the stainless steel bands quarterly to ensure the proper tightness is achieved. 
If desired, stain the outside of your sauna, but not the inside. 
If the weathered cedar look overtime is not desired, we recommend using a stain to achieve your desired look and appearance. We recommend reapplying the same stain every 1-2 years to maintain its appearance.